Regular price
Sale price
$59.99 CAD
Unit price
per
Sale
Sold out
Adventure awaits! The Canadian region of Muskoka is one of the most beautiful in the world — full of spectacular wildlife, deep and alluring lakes, and endless forests filled with mystery and wonder.
Explore this iconic landscape by canoe, bicycle, hiking and more in order to be the first to experience Muskoka to the fullest. Keep an eye out for native wildlife, from bears and moose to the symbolic loon and beaver, or put your feet up by the dock for a moment of rest and relaxation. Travel by seaplane or steamboat as you make your way through twelve major locations, or take in a movie at the drive-in... just don't forget to stop for ice cream along the way!
Muskoka is yours to explore... What are you waiting for?
Contents

1 Muskoka Board Map
6 Meeples
12 Location Cards
108 Explore Cards
56 Rest & Relax Cards
64 Wildlife Tokens
1 Inuksuk Card

Share
View full details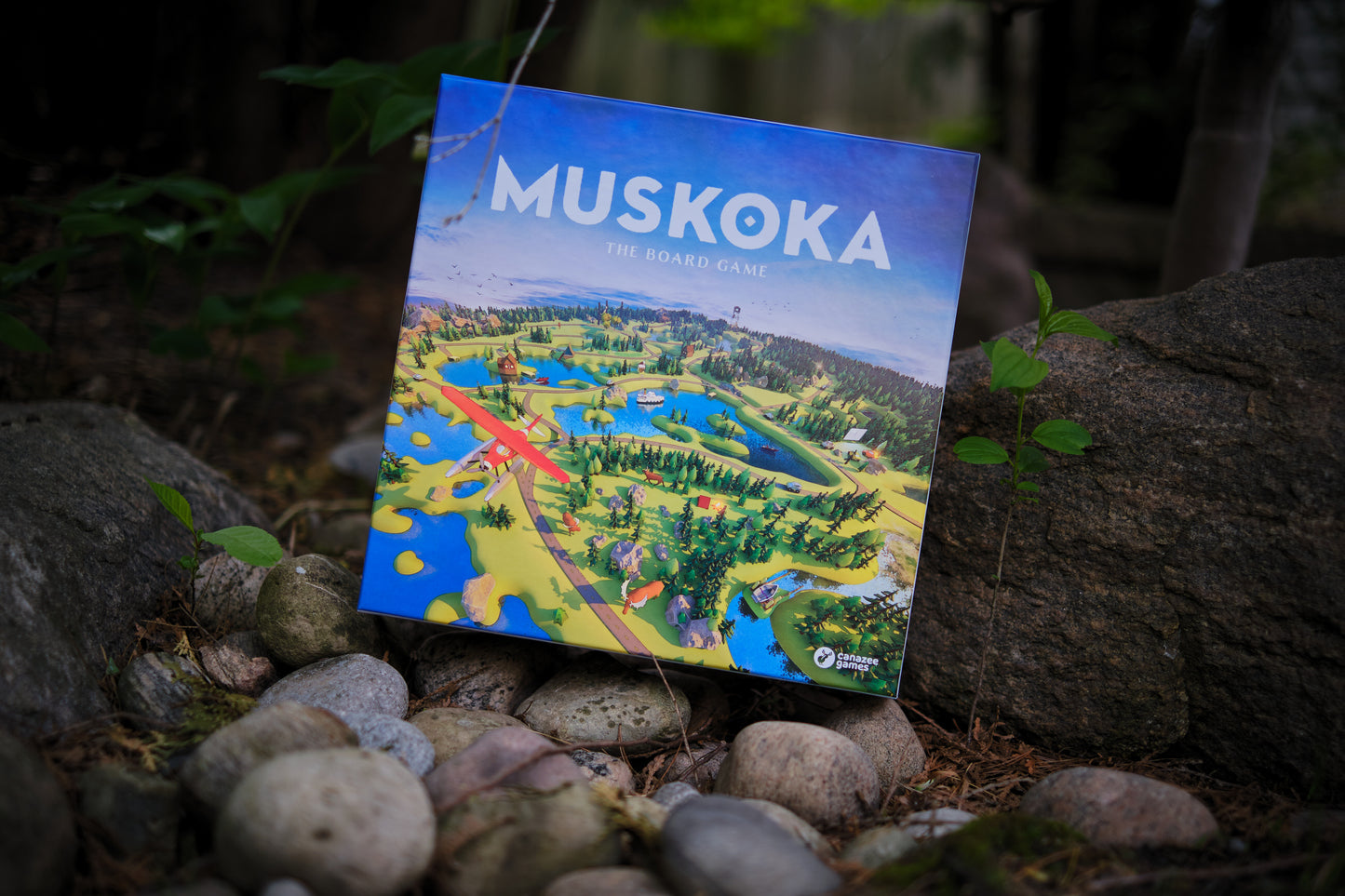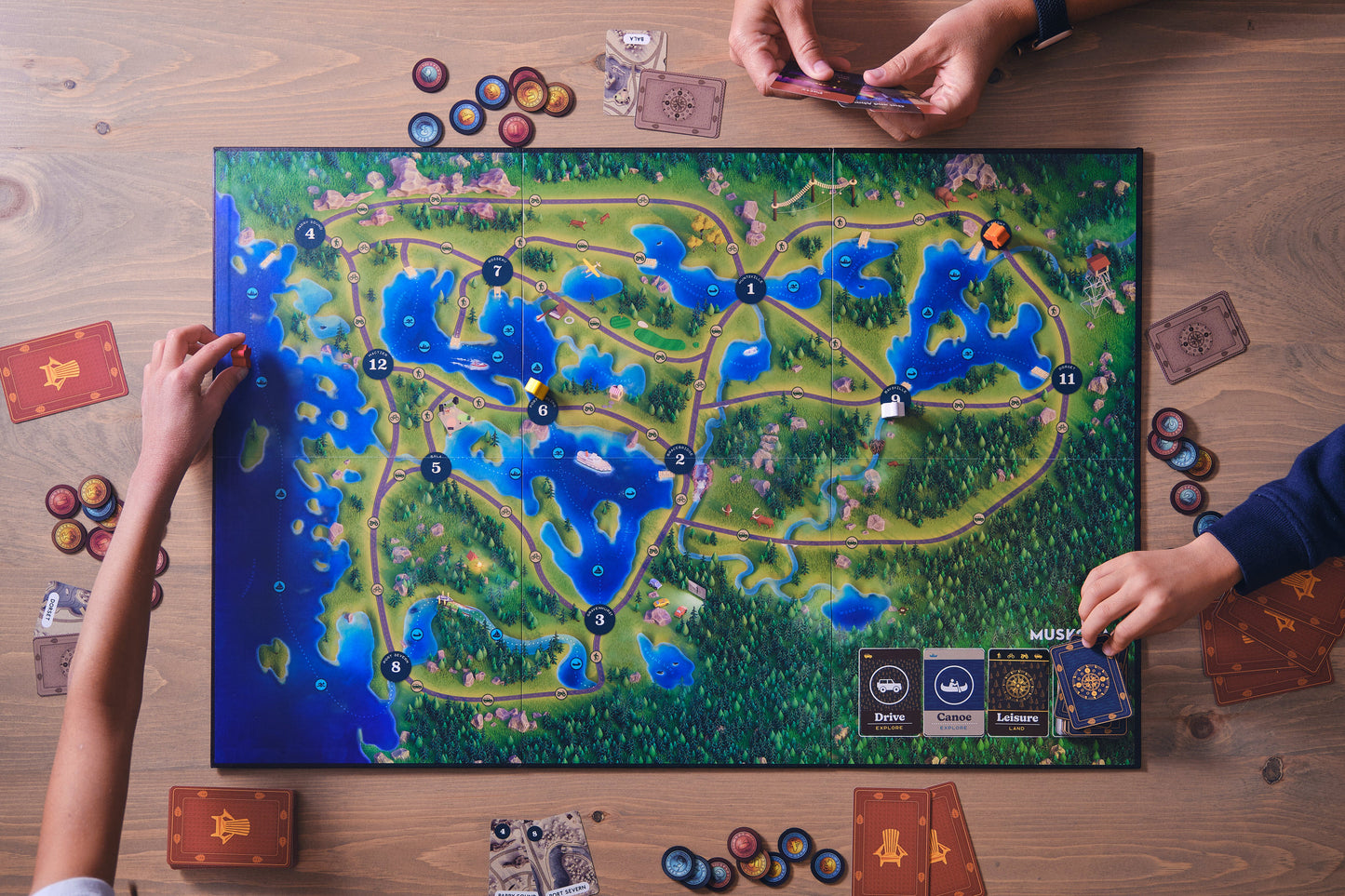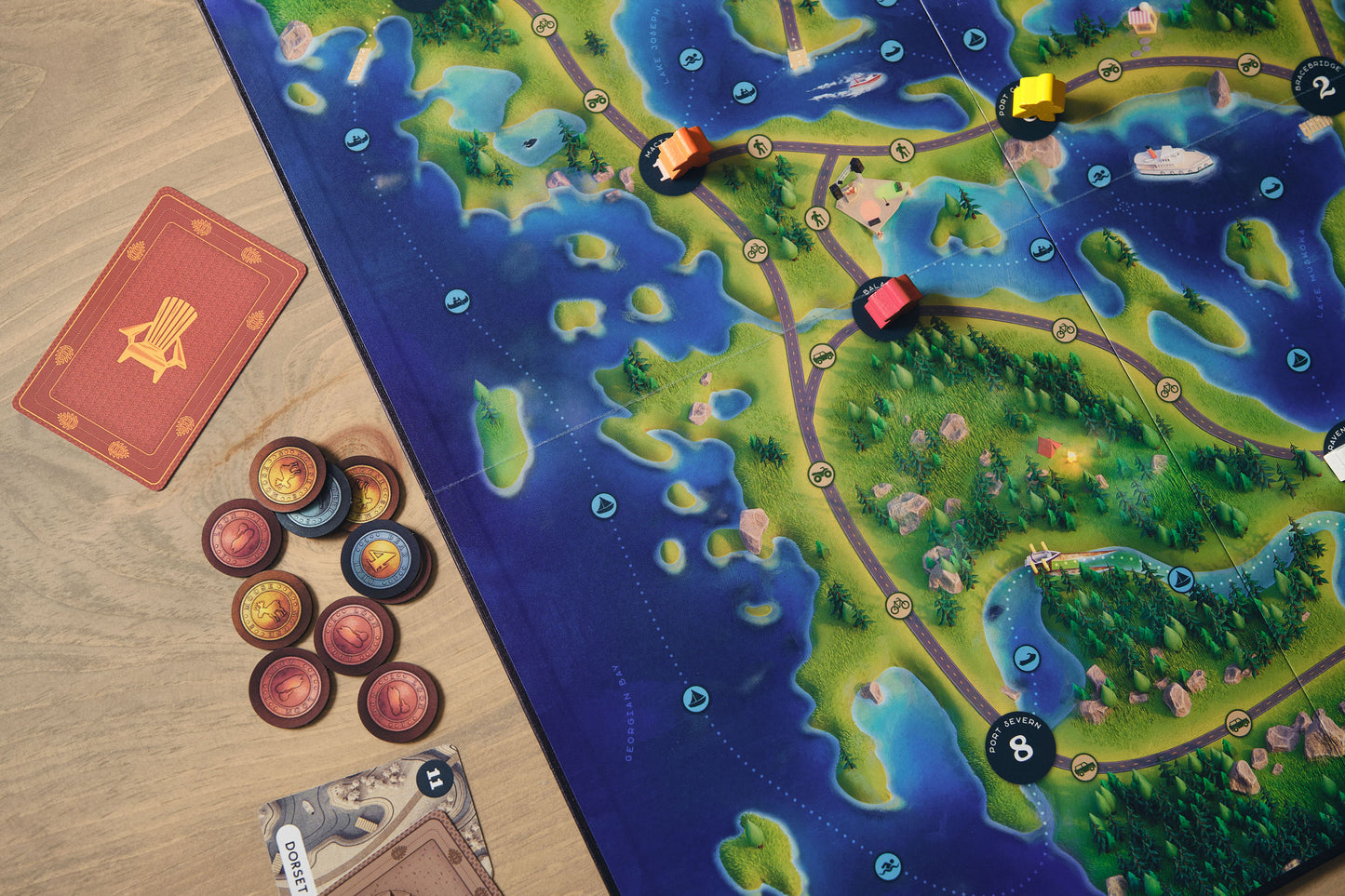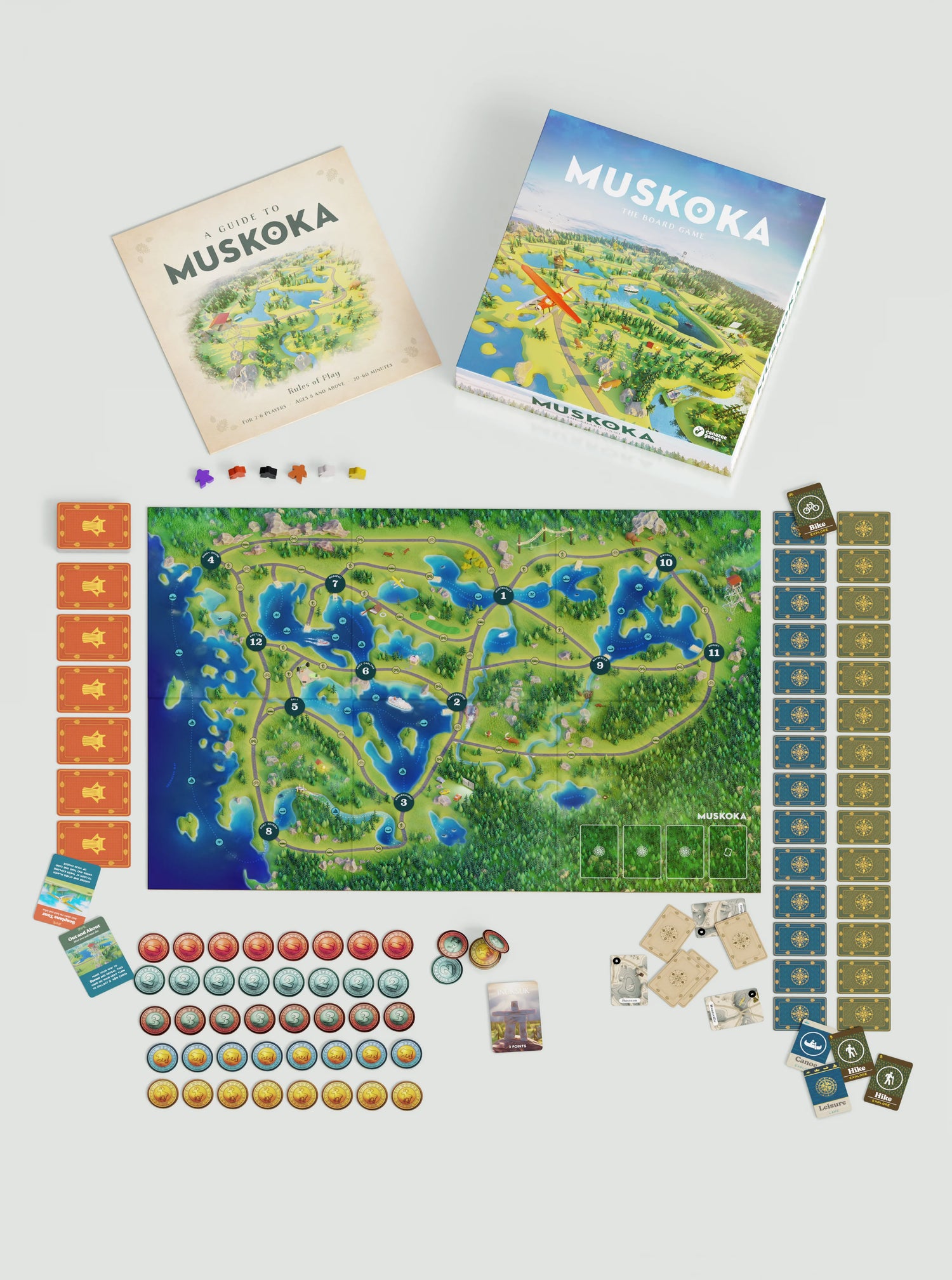 Perfect for the whole family
Based on the popular cottage country area located in Canada, Muskoka: The Board Game brings your favourite summer cottage and camping experiences to the table by creating new memories. Our light euro-style game includes card collection through open drafting, route completion to earn categorized tokens, and push your luck opportunities to accumulate points. Players journey between locations by land and lake using explore cards, take in the sights and sounds to gain advantages with rest & relax cards, and earn wildlife point tokens needed to become the ultimate adventurer of Muskoka.
What we're hearing...
Little Meeples

"Muskoka takes influences from the card play of Ticket to Ride and some scoring aspects of Catan creating a game perfect for gamers of all ages and experiences. A family game great for any camper or cottage fan."

Amber @ A Meeple Family

"A beautiful family-friendly game offering great iconography, making it easy to teach and easy to get to the gaming table."

Two Sheep One Wheat

"The theme here is just really relaxing, camping, quality time, which is just what a board game does - it brings quality time. I definitely get that feel from this game."